iPhone 13 Pro max price in Pakistan is 287,299. Apple officially announced its most powerful iPhones iPhone 13, iPhone 13 Pro, and iPhone 13 pro max with a larger screen and battery. which offers many improvements and new features compared to the previous generation with no major changes most notably a new more powerful a15 processor, longer battery life, smaller notch, better cameras, and screen with a refresh rate of 120Hz.
iPhone 13 pro max features
Good screen
All-New Design
Performance
Camera
photography Features
Long-lasting battery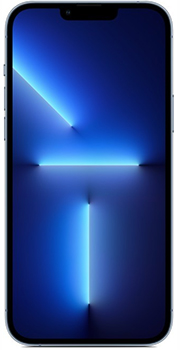 What are the iPhone 13 pro max features? These are the iPhone 13 pro max features.
Screen
iPhone 13 Pro Max also comes with a 6.7inch OLED screen with a refresh rate of 120Hz. It automatically changes its refresh rate according to the content being watched. iPhone 13 pro and 13 pro max screen deliver 25 higher brightness in outdoor environments with a maximum of 1000 nits with better contrast providing true blacks bright whites sharp details and clear text.
Camera
iPhone 13 Pro Max cameras now support cinematic mode that automatically applies the bokeh effect during video recording with the ability to change focus after recording. iPhone 13 pro max camera also supports macro shooting mode for shooting from a distance of up to two centimeters, with support for optical zoom up to 6x.
Rear Camera
iPhone 13 pro max through improvements to the three rear cameras. As the new image processor improves noise reduction and better color production.
Main Camera
Both iPhones come with a 12-megapixel main camera like the previous version but with a new sensor with a larger pixel size of 1.9 microns, with a wide f1.5 lens slot to reduce noise in different lighting conditions resulting in images with more details. Along with the support of the OIS(Optical Image Stabilization System) feature at the sensor level.
Ultra Wide Camera
For the first time in iPhone12 pro max in addition to a 12 megapixel ultra-wide camera also with a wider f1.8 lens slot that provides 92improvements in low-light environments providing brighter and clearer images.
Telephoto Camera
Along with a 12-megapixel telephoto camera megapixels, the f 2.8 aperture provides zoom optical up to 3x and the three cameras provide optical zoom up to 6x with night mode support through the three cameras in addition to the presence of a litter depth sensor as for the selfie camera.
Front Camera
iPhone 13 pro and 13 pro max both phones carry a 12-megapixel front camera with an f 2.2 lens slot while also supporting new photography features in the phone such as cinematography.
Video recording
iPhone 13 Pro is also capable of shooting video in resolution up to 4k at 30 frames per second, with support for Dolby vision.
Other Features
In addition to supporting the photographic styles feature that is smart filters. software capabilities to intelligently apply the right adjustments to different parts of an image to ensure important elements such as skin tones are preserved.
Other features such as smart hdr4 deep fusion.
Connectivity
Support for 5g networks and wi-fi 6.
Protection
iPhone 13 Pro Max comes with a layer of ceramic shield to protect against scratches and bumps.
Design
iPhone 13 pro max comes with the same design as the previous generation, with a stainless steel frame, with flat edges, but a smaller notch with a screen covered with a layer of ceramic shield. iPhone 13 pro max is available in four colors including gold blue-black and silver.
Water Resistance
iPhone 13 pro max has ip68 water and dust resistance.
Storage
iPhone 13 pro and iPhone 13 pro max are the first two iPhones to come with one terabyte of storage. While other options are also available 128GB, 256GB,and 512GB.
Battery
iPhone 13 pro max battery provides up to 2.5 hours of battery timing, compared to the iPhone 12 pro max.
CPU
The iPhone 13 Pro Max is equipped with the new hexacore a15 bionic processor manufactured with five nanometers technology, which gives iPhone better performance, with a graphics processing unit that provides faster GPU performance and also gives him the ability to enhance the imaging capabilities and processing ai and augmented reality, which Apple says is up to 50% more powerful than its previous generation iPhone family.
iPhone 13 Pro Max Price In Pakistan
Apple iPhone 13 Pro Max price in Pakistan is Rs. 287,299.
iPhone 13 Pro Max price on propakistani.
iPhone 13 pro max price fits perfectly for its specs. But if you live in Pakistan iPhone 13 pro max becomes expensive due to more tax on iPhones.
Also see Samsung A51 price in Pakistan.